Hotel Info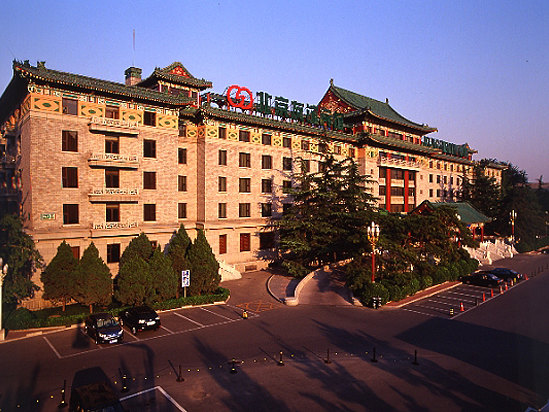 Friendship Hotel Beijing
(Yingbin Building) is located at the intersection of North Third Ring Road and Zhongguancun Street, close to Beijing's well-known universities, research institutions and Zhongguancun. Jinyuan Lufthansa Shopping Center, Contemporary Shopping Mall, Shuang'an Shopping Center are within easy reach.
The hotel integrates tourism, business, conference and long stay. Jingbin Building and Yingbin Building are equipped with different grades of standard rooms and suites to choose from.
The restaurant has 21 large and small banquet halls and private rooms, which can accommodate 2,000 people at the same time. It has multi-functional halls and conference rooms of various specifications, and complete conference equipment such as simultaneous interpretation. Exhibition negotiation, large-scale performances, Chinese and foreign conferences, etc.
The health and fitness center is equipped with a full range of recreational and fitness facilities, including gymnasium, indoor sun pool, international standard billiard room, massage room, sauna, etc. It is a good place for your leisure and entertainment.